Parker Pet Care now offers a new service that ensures our guests enjoy their stay with us even more!
Introducing The Clubhouse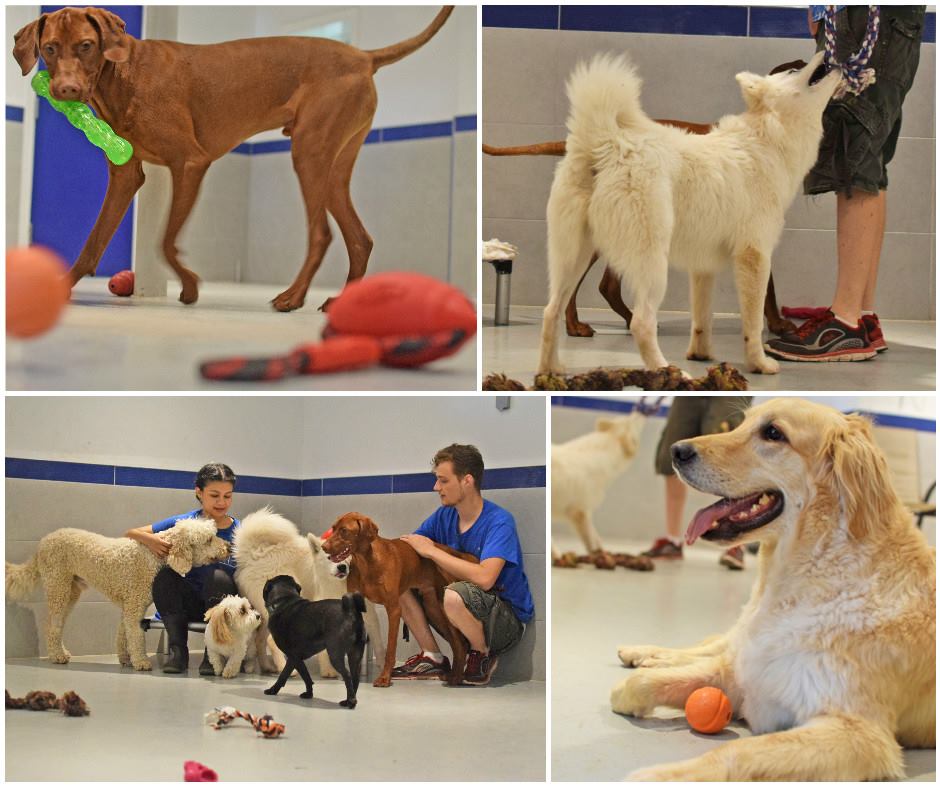 The Clubhouse is a zone where dogs of all sizes and breeds can mingle, play, and even relax together. It caters to guests who are naturally social and tend to require moderate to high energy level activity. When staying with us overnight, your pet can enjoy 3, 6, or 9 hour sessions. If staying for daycare, then full day (up to 8 hours) or half day (up to 6 hours) sessions are available.
Rest assured that all dogs taking part in the Clubhouse will have to pass a temperament test (much like our Group Play) prior to participating. Behaviour will be continuously monitored  and evaluated by our experienced staff so all our guests can enjoy a safe environment. If this is your dog's first time participating in a Group Activity with us, please fill out our Group Play Questionnaire by clicking here: Group Play Form
Space is limited, and tends to fill up quickly, so please speak to one of our Client Care staff members who will be happy to tell you more, answer any of your questions, and book your pet in for some fun!
$4095
per day
Half Day Play in the Clubhouse (4 hours)
$4795
per day
Full Day Play in the Clubhouse (8 hours)
$5895
per night
3 Hours Play in the Clubhouse
1 Nightly Tuck-In
$1.50/night Credit on Grooming
1 Emailed Photo per Stay
$6895
per night
6 Hours Play in the Clubhouse
1 Nightly Tuck-In
$2/night Credit on Grooming
1 Emailed Photo per Stay
$7895
per night
9 Hours Play in the Clubhouse
1 Nightly Tuck-In
$2.50/night Credit on Grooming
1 Emailed Photo per Stay